Access your WordPress site's data through an easy-to-use HTTP REST API.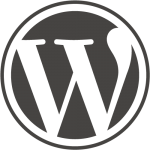 The dilemma of whether to use WordPress for a site or to start from a simple mobile first design seems to be a discussion point amongst developers. WordPress seems overkill for simple sites and needs a lot of modification to change the theme to what is required. That is from the opinion of a developer who is happier with the programming and wishes to optimise for fast download response and to meet the growing use of mobile devices.
It seems that the WordPress API offers a solution of using the ready made and user friendly database interface to serve content to a simpler site.

The API was used to provide an interface to the data most recent posts to provide a short index on the mobile friendly website.
The api was easily installed using the plugin manager within wordpress.